Our Auto Repair Promise To You
Does your heart sink a bit when you hear a new rattle, squeak, clank or buzz coming from your car? Of course it does. It happens to all of us. We depend on our cars. At And 1 Auto Tech we use the right parts for the right fix the first time. We use OEM (Original Equipment Manufacturer) automotive parts or the best available aftermarket direct replacement parts, you choose. And 1 Auto Tech is your local auto repair shop in Modesto, CA. near Hwy 99 between Kansas Ave and Woodland Ave. And 1 Auto Tech is a local auto repair shop with ASE certified mechanics. If you want an Automotive Service Excellence shop that works on foreign, domestic and hybrid cars, trucks and vans And 1 Auto Tech is your car repair shop in Modesto, CA.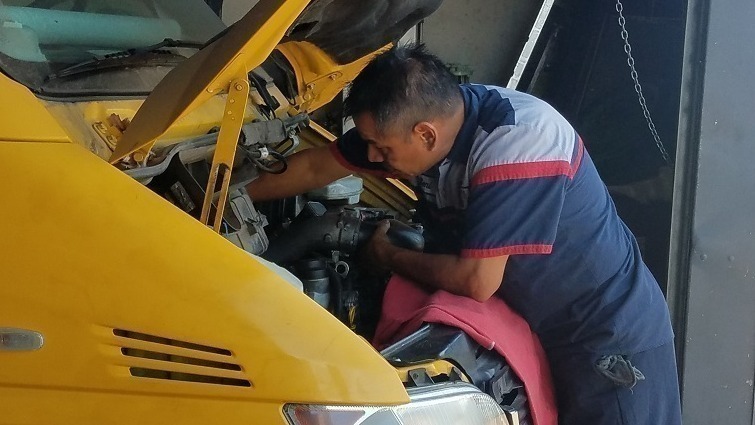 ​Services
Smog Repairs - Water Pumps - Fuel Injection Diagnostic - Tune Up - Computer Diagnostic - Water Pumps - Electrical Diagnostic - Auto Air Conditioning - Transmission Services - Oil changes Radiator - Factory Maintenance - Check Engine Light - Brakes Repair - Air Filter Change - Cabin Filter Change - Fluid Change - Fuel Pump - Suspension - Starter - Alternator - Thermostat - New Tires - Cooling System Repair - Wheel Bearing - Replacing Sensors - Replacing Ignition - Rebuild Motor - Head Gasket - Oil Change - Rear Main Seal - Warning Lights - Dead Battery - Camshaft - Crank - Car Battery - Power Steering - Brake Rotors - Brake Calipers - Brake Drums - Brake Pads - Car AC Repair - Mechanic Work
Complete Auto Repair
Top-Quality Auto Maintenance And Repair By Our Experienced Team
Car AC Repair
Car Air Conditioning is a comfort. We do auto AC repair and refrigerant recharging to help you keep your cool in the summer heat.
Oil Change Service
Avoid major auto repair by changing your oil. Keep your car running great with regular oil changes with Conventional or Synthetic oil change done in a jiffy.
Tune-Up
Keep your vehicle in optimal condition with regular tune-ups. We'll check your belts, hoses, spark plugs and more to extend the life of your car.
Tires
New Tires are your connection with the road and yes we sell tires. To improve your cars handling, stopping power, grip and gas mileage we'll rotate and make sure they properly inflated to factory specs.


Car Warranty
Don't void your warranty by not performing the required auto repair. Bring your car to us and keep your car warranty or extended warranty coverage in place.
Brake Service
Servicing your car brakes is critical to keeping you and your family safe. We service foreign, domestic and hybrid brake pads, brake rotors, brake drums, brake calipers and e-brakes.
Here's What Some Of Our Customers
Say .…


Because
It's Our Customers That Matter Most.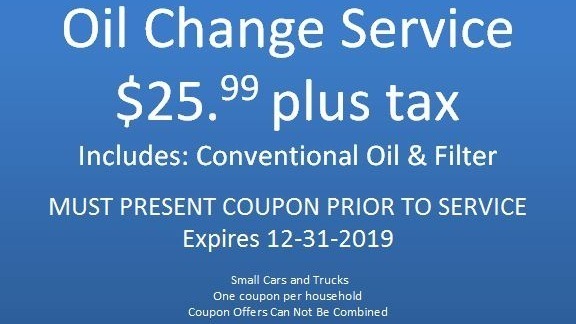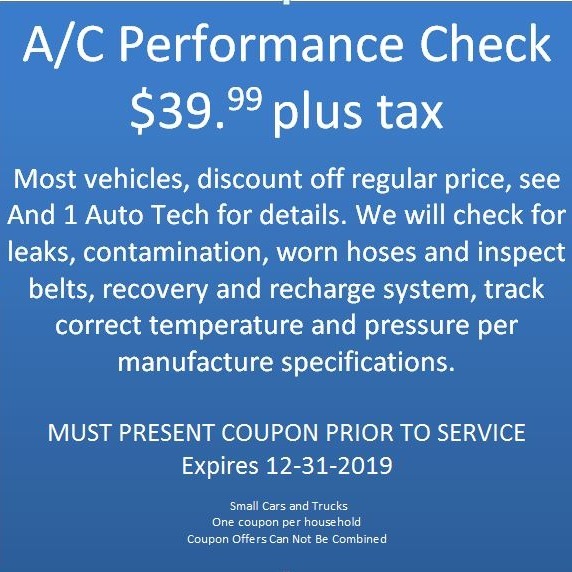 Mention Website For Discount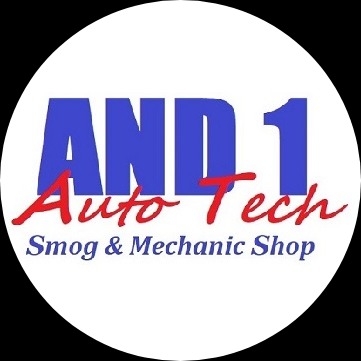 Johhny G.




Acura TL


Modesto, CA
Honest and reliable! Every time I go here, they are always professional and honest. I have been told by other places that I needed something done major and they told me no, it was something simple. Hard to find honest mechanics.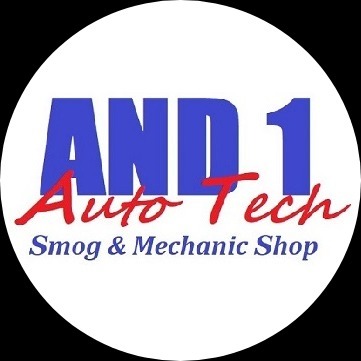 Bard
GMC Yukon
Modesto, CA
Awesome customer service!
Beni is awesome, honest, and treated me with respect! He was able to fix my AC the same day. Very affordable!
Thank you!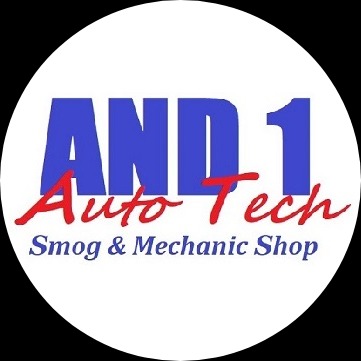 Elfahdi




Audi A6




Patterson, CA
Great customer service, does a proficient quality work, and an honest man in the valley and he takes pride of his work, Benny is very savvy in German cars, he can figure out what's wrong with the vehicle just by listening to the motor. He is the very honest man and that's what I admire of him most.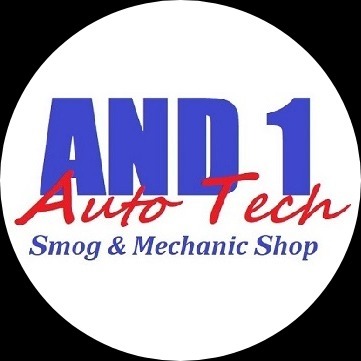 Nicolas P.


Mercedes-Benz S550
Modesto, CA
This business deserves praise for the services. Benny, the owner, offers reasonable prices to work on any vehicle and the staff is always professional and friendly.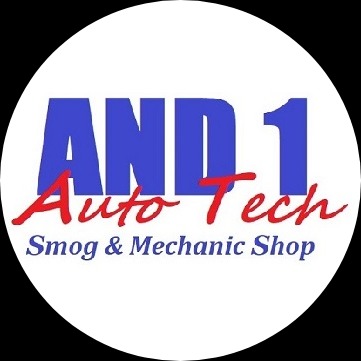 Chrys A.
Honda Pilot


Denair, CA
Good people they will stay late to get your vehicle done, if something comes up and you feel something is wrong they tell you to bring it back. They are our new mechanic!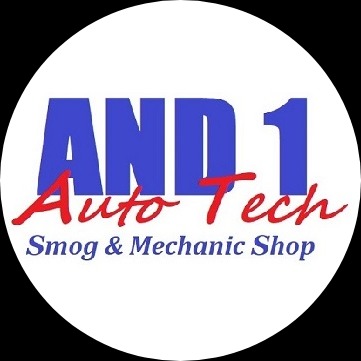 Kyle Q.
Toyota Corolla


Modesto, CA
Auto mechanic And 1 Au
to
Tech Is definitely my go to auto shop and the place I recommend to everyone I know. Beni goes above and beyond when fixing your car. I have been going to And 1 Auto Tech for years and I will continue to go as long as I have a car.


Auto Repair Services To Keep You On The Road.
Cars, trucks, vans, hybrids, foreign and domestic automobiles break down for many reasons. Over 20% of automobile accidents are caused by mechanical failure of faulty brakes. Over or under inflating your tires can have a negative effect on tread wear. Suspension problems can cause you to loose control of your vehicle. Faulty headlights and taillights increase the risk of other drivers not being able to see you. Worn out wiper blades make it difficult for you to see and clear rain and debris from your windshield.

For less Auto Repair Stress and the Best Car Repair let And 1 Auto Tech work on your car, truck, van, hybrid, foreign and domestic vehicle.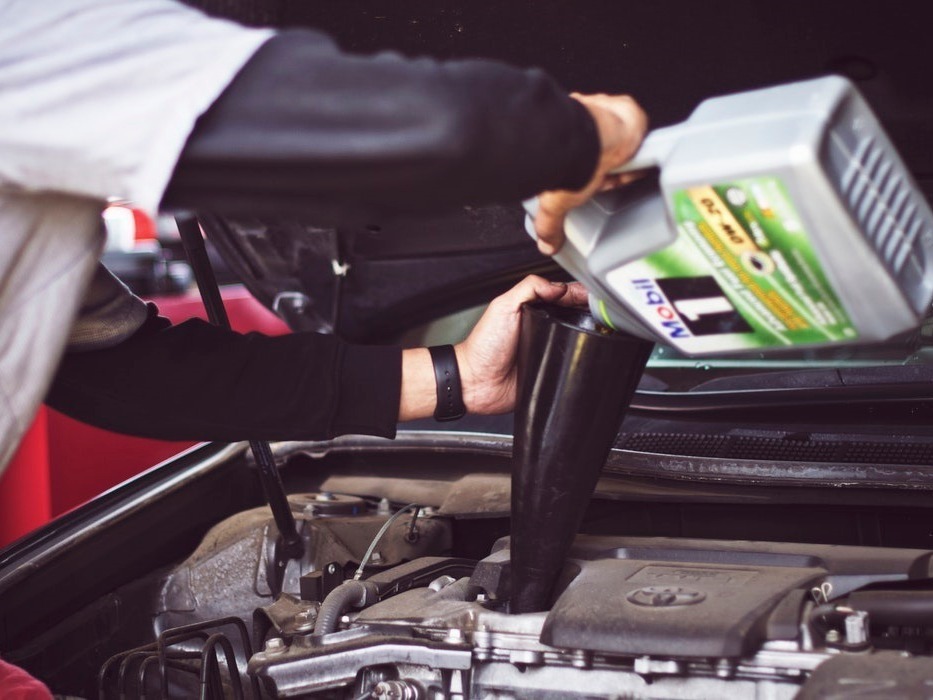 Factory Maintenance & Preventative Maintenance:
Want to keep your car repair expenses down?

The easiest and best way to reduce the cost of car repairs is to bring your vehicle to And 1 Auto Tech for regular auto repair, tune-ups and preventative maintenance.

Maintain your foreign and domestic auto warranty coverage with factory scheduled maintenance

And 1 Auto Tech ASE Certified car mechanics will make sure that your factory scheduled maintenance, scheduled service or routine car repair is serviced according to the manufacturer recommended criteria using only manufacturer approved parts.


Diagnostics & Emergency Auto Repairs
What is that sound? Is it a squeak? A squeal? A sputter?


Does it start?

Don't self-diagnose your car, And 1 Auto Tech has the most modern diagnostic tools to figure out exactly what's ailing your car, truck, van or hybrid foreign or domestic. We do car repairs right!

Whether you have a late model car with all the options, bells and whistles or an early model car with no on board computer And 1 Auto Tech can expertly diagnose the issue of your automobile and handle your auto repair with expert precision.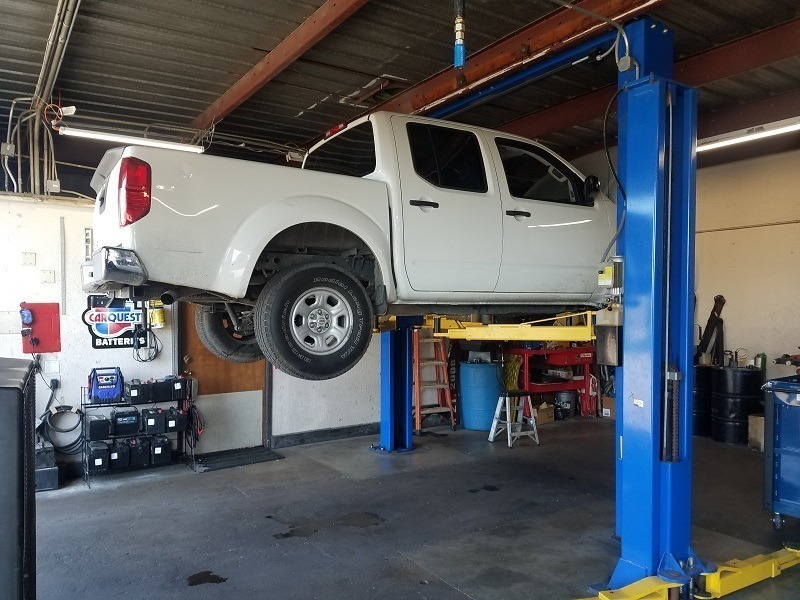 Nuestra promesa de reparación de automóviles para usted
¿Su corazón se hunde un poco cuando escucha un nuevo traqueteo, chirrido, ruido o zumbido proveniente de su automóvil? Claro que lo hace. Nos pasa a todos. Dependemos de nuestros coches. En And 1 Auto Tech usamos las piezas correctas para la reparación correcta la primera vez. Usamos piezas de automóviles OEM (fabricante de equipos originales) o solo las mejores piezas de reemplazo directo disponibles en el mercado de repuestos que usted elija. Y 1 Auto Tech es su taller local de reparación de automóviles cerca de la autopista 99 entre Kansas Ave. y Woodland Ave. en Modesto, CA 95351. Para su reparación automotriz, necesita un mecánico local que cuente con la certificación ASE. Y 1 Auto Tech es su tienda Automotive Service Excellence, trabajamos en automóviles, camiones y furgonetas extranjeros, nacionales e híbridos.
Frequently Asked Questions
What's that bump, clunk, squeal, or screech?
We get some variation of this question a few times per day! Unfortunately, it's hard to tell exactly what's wrong without running proper diagnostics. We're an auto repair shop in Modesto, CA. so bring you car in and we'll let you know exactly what's causing your mystery sound.
What causes my steering wheel
to shake?
Multiple issues can cause this to happen. Bad Wheel bearings, worn suspension components, tire/wheel out of balance or even worn tires. Sometimes brake rotors can be the cause or perhaps your brake caliper sticks. For expert auto repair in Modesto, CA. bring your car to And 1 Auto Tech.
Does it hurt my car if I drive with the check engine light on?
Yes it's possible, but if the lights not flashing then you're usually okay for a short distance. It's more likely that you'll experience reduced performance. And 1 Auto Tech is a local car repair shop in Modesto, CA. Come in and see us right away, to see what is wrong before it can do long-term damage.
What happened, my car died while I was driving?
A few reasons that your car just died while driving are, Alternator Issues, Malfunctioning Ignition Switch, Fuel Pump stopped or a Malfunctioning Sensor. For expert auto repair and diagnostics call And 1 Auto Tech in Modesto, CA.
What's the correct pressure for my car tires?
The recommended tire pressure is set by the tire manufacturer. Tire pressure is measured in PSI (pounds per square inch) and you can find your recommended pressure on the side of your tires. Properly inflated tires will help you get better gas mileage and reduce tire wear.
My car does not start, why?
If nothing happens when you try and start your car, it could be because of a dead battery or loose battery cable connection. If the engine turns over or whines when you try and start your car you could have a fuel issue, a bad starter or solenoid. And 1 Auto Tech located in Modesto, CA. is your local auto repair shop.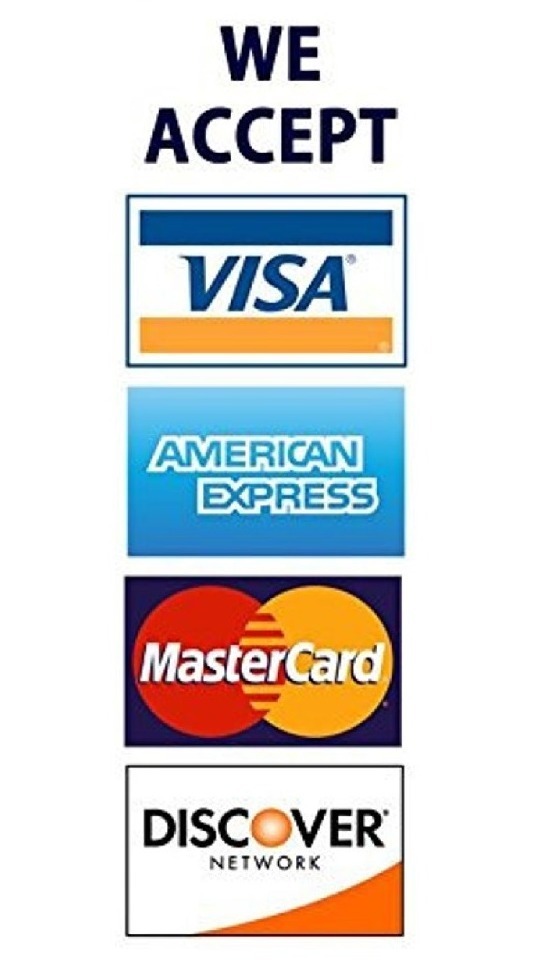 Today
8:00 am - 6:00 pm
8:00 am
6:00 pm
CLOSED
Ceres, Crows Landing, Delhi, Denair, Empire, Escalon, Grayson, Gustine, Hickman, Hilmar, Hughson, Keyes, Knights Ferry, La Grange, Modesto, Newman, Oakdale, Patterson, Ripon, Riverbank, Salida, Stevinson, Turlock, Waterford, Westley, 95307, 95313. 95316, 95323, 95326, 95328, 95329, 95350, 95351, 95352, 95353, 95354, 95355, 95356, 95357, 95358, 95360, 95361, 95363, 95367, 95368, 95380, 95381
Bosh, Delphi, TRW, BASF, Cummins, Borg Warner, Tenneco, Dana,Goodyear, DuPont, AC Delco, Bendix, Lucas, SpitFire, Mopar, Motorcraft, Champion, NGK, Denso,
​
Ford, Dodge, Chevy, Pontiac, BMW, Jeep, Chrysler, Honda, Acura, Mercury, Buick, Fiat, Volkswagen, GM, Renault, Alfa Romeo, Audi, Cadillac, Cirtoen, GMC, Infinity, Jaguar, Kia, Land Rover, Lexus,
Mazda, Mercedes-Benz, Mini Cooper, Mitsubishi, Porsche, Ram, Saab, Suzuki, Volvo, Subaru, Lincoln, Scion, Nissan, Hyundai, Toyota